Arugula is one of those lettuces that leaves a lasting memory due to its naturally unique peppery flavor. Every single time I go to my local Farmer's Market and can get my hands on some fresh arugula, I revel at the chance!
Store-bought lettuce often has a different taste and quality, as it is processed, packaged, and then shipped to your nearest grocery stores. This lengthly time from farm to table more often than not equates to duller flavor, which inevitably affects the quality of your final product.
Here in Iowa, my favorite lettuce stand on Saturday mornings is owned by a wonderfully pleasant owner of a local farm, where she and her husband cultivate a huge array of lettuces. She also sends out a weekly newsletter to update you on what varieties they will have during the upcoming week, and if they will be at the upcoming market. So yes, I am the lettuce lady who reads an email solely about lettuce (when in season locally) once per week.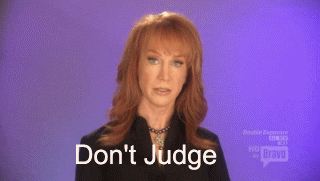 This newsletter helps me plan recipes that involve lettuce for the week, and as a planner, I love it!
But enough about crazy salad lady...
While looking for some layers of flavor to add to my favorite lettuce (surprise, it's arugula!) for a recent gathering, I wanted something different, so I reached out to Whitney for some inspiration.
Leave it to her to already have a fabulous arugula dish already in her repertoire!
She created a robust and savory Fried Squash & Arugula salad that is perfect for a cozy evening in or healthy meal prep for the week. This simple yet elegant salad combines crunchy pan-fried butternut squash, tart Granny Smith apples, and herbaceous arugula, then topped with crumbly Gorgonzola cheese.
Like many other foodies out there, I enjoy learning about how individual ingredients and entire dishes are created. For this recipe, my curiosity (even with my lactose intolerance) was peaked by the Gorgonzola as I rarely cook with it. I've enjoyed some at various wine & cheese parties but never purchased it myself. So before I went to pick some up, I did a bit of some research since I have seen two versions of this cheese previously.
According to Food Insider, who made this short and sweet video on the production of Italian Gorgonzola cheese, the two versions have far more differences than merely their color.
The more firm and pungent version of this delightful cheese has a lengthy three-month aging process, which gives it distinctively green veins.
Meanwhile, the version that appears to have the blue veins running throughout is the mild and creamy form, which typically ages for two months.
So the colors are helpful indicators of which flavor profile will be present in your dish, which makes choosing one that much easier!
For this recipe, Whitney recommends using the blue-veined block of Gorgonzola, whose light flavor and nutty aromas will be the perfect complement to this salad.
To prepare this, and any other food, the first step is thoroughly cleaning all fruits and vegetables you will be using. I was going to explain how and most importantly, why to do this, but I found that FitTuber beat me to it. This video by far has the most straightforward breakdown of what types of chemicals are on our food, how to remove an average of 98% of them, AND even other beneficial health takeaways! Click here to watch his comprehensive analysis that shows which foods require more chemicals than others!
Once all of your ingredients are cleaned and prepped, let's start working on the squash. Cut your desired variety of squash (I used butternut) into whichever shape you prefer. Cubes work easily for salads, but I chose a horseshoe shape to add some character. r.
Heat a shallow frying pan with your grapeseed oil over medium heat. Meanwhile, toss your pieces in 1/2 tsp each salt and freshly cracked black pepper. Add to the pan and fry on each side for about 5 minutes until they are tender but not mushy.
While the squash is beautifully frying, make your simple 3 to 1 vinaigrette by combining your olive oil, the tangy Balsamic glaze, minced shallots, and 1 Tbsp of your honey. Toss your arugula in this dressing while reserving some of it to go on top of the finished salad. Set aside your squash, keeping it warm.
Next, toss your apples in the remaining honey then add them on top of your salad. Add your crumbled Gorgonzola, and optional nuts to bring out more of that nutty aroma from the cheese. Lastly, add your warm squash pieces, drizzle with your remaining dressing, and voila, you're all set!
Add some extra salt and freshly cracked black pepper if you desired, and enjoy your delicious Fried quash & Arugula Salad!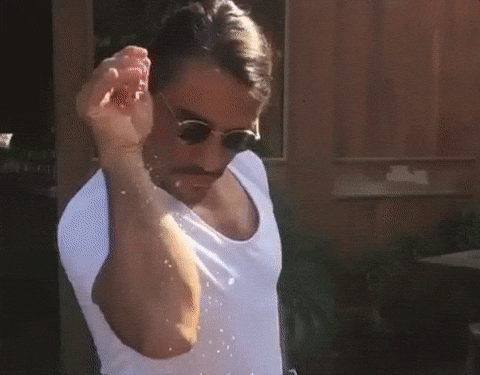 Ingredients:
1 (1 1/2 lb.) squash variety of choice, peeled and cut
Grapeseed oil
3/4 cup sliced Granny Smith apples
2 Tbsp honey (Reserve 1Tbsp for dressing)
5 oz. arugula, washed and dried
1/2 cup fresh Gorgonzola cheese, blue-veined preferably
1 Tbsp each Kosher salt and freshly ground black pepper
Optional: 1/2 cup craisins or assorted nuts halves, toasted
Salad:
Simple 3 to 1 Vinaigrette:
1/3 cup tablespoons olive oil
2 Tbsp balsamic glaze
2 Tbsp minced shallots
1 Tbps honey
Instructions
1. Wash all fruits & vegetables thoroughly before beginning
2. Cut Squash into desired pieces. Cubes or half-moon shapes are easiest
3. Toss squash in 1/2 teaspoon each of sea salt and cracked pepper. Heat shallow frying pan w/ grape seed oil & fry squash for 10 minutes (5 minutes per side), until browned & fork tender. You want it to get tender, not mushy. Set aside once done and keep warm.
4. While frying, toss your arugula in your simple 3 to1 vinaigrette. Leave some dressing to drizzle the top of the salad.
5. Toss sliced apples in the rest of the honey.
6. Assemble salad on a family-style platter or large bowl, topping w/ apples, crumbling Gorgonzola and optional dried craisins, if desired. Finish off with the warm squash.
7. Drizzle remainder of the dressing & add more sea salt & pepper
8. Serve immediately.
Be sure to check back for more new ways to make a more interesting salad and more fun, easy recipes!